Hiring Subscription Plans
1st Page Top Position / Urgent Ads

Urgent Ads typically bring 307% more views which is almost 4x more applicants in 2x the speed.
Your ad instantly shoots and stays at the top.
This opens a floodgate of applicants for maximum speed.
We put an urgent logo next to your ad.
We blast your ad on our Facebook Page with 3000+ Followers.
We immediate notify all interested candidates via email
Distinctive Color Highlight / Standout Ads
Standout Ads typically bring 41% more views which you can have almost 2x more applicants.
Your ad will appear in a different colour.
This visual attracts more vttention from job seekers.
We put a star next to your ad.
We blast your ad on our Facebook Page with 3000+ Followers
We immediate notify all interested candidates via email
Hide Number

All job ads are required to provide contact number.
But, you can choose to hide it from the job seekers.
Verified with Trust Badge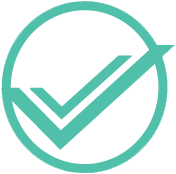 Display your ads on our homepage directly under the recommended jobs section.
Put you in the higher priority listing compare to others free trial accounts without this badge.
Send your job ads to all your partnered job listing boards.
What more? The badge comes with a life-time value, you do not need to purchase again.
Concurrent Job Listings
Concurrent listing means posting multiple job ads and showing all of them at a same time
For example:
You can not display 2 job ads simultaneously with a free trial account, you need to close the old one before posting up a new one. With a Business plan subscription, you can display up to 5 different job ads at the same time.
Portal Partner Blasting
Your job ad will be automatically added to all our partnered websites. You get 8x exposure for posting only once!

Guaranteed with job applications
By using the option of "1st Page Top Position" or "Distinctive Color Highlight", your job ad will be 100% guaranteed to receive job applications.
Email Application
Allows you to receive alerts and reply directly in email to and from job seekers.
Online Application
Allows job seekers to click and apply online directly to you.
Monthly Job Alert
We blast your job ad to our-subscribers monthly.
Insert HTML Link
You can insert free HTML links into your job description page.
Job-seekers can click to visit your page directly from your job ad.